Hi Barbie!
It's launch weekend for the Barbie movie and we are so excited!
Barbie core started trending all over Tiktok last year and with this release, it's getting more intense.
Here are a few looks to channel Barbie-core and unleash your inner Barbie. I'm sharing everything from dresses to tops, skirts, shoes, accessories all in pink.
Go Barbie or go home! *pink heart
Chic Barbie Outfits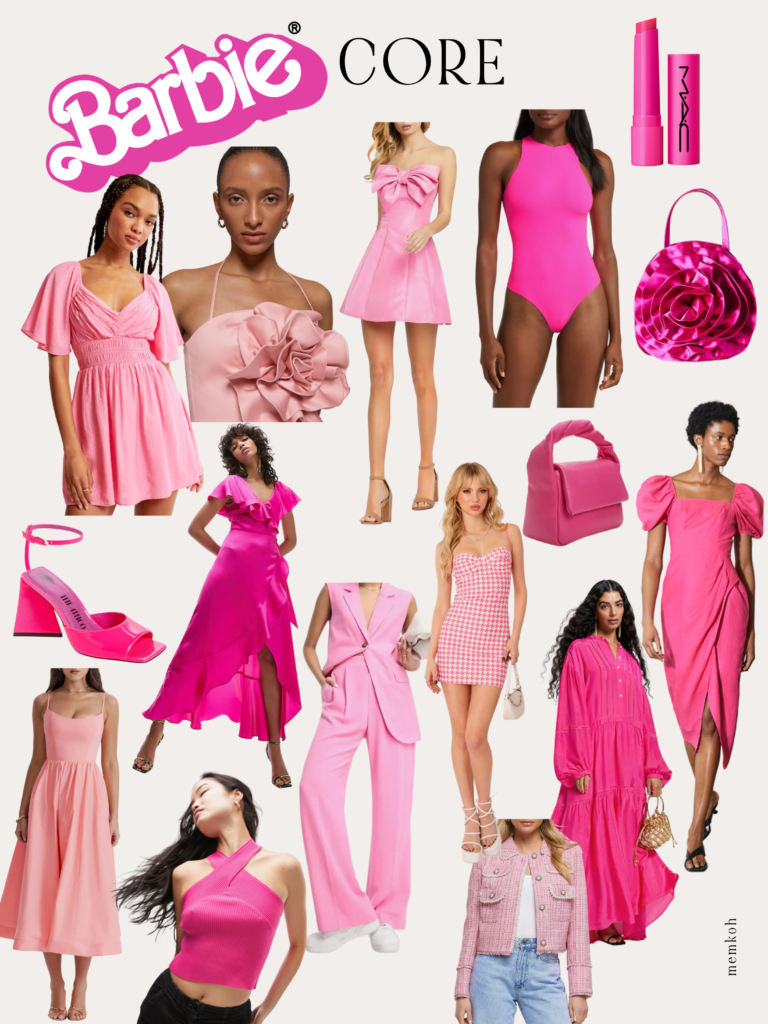 Shop the looks – Barbie outfits set 1
Barbie outfits from Amazon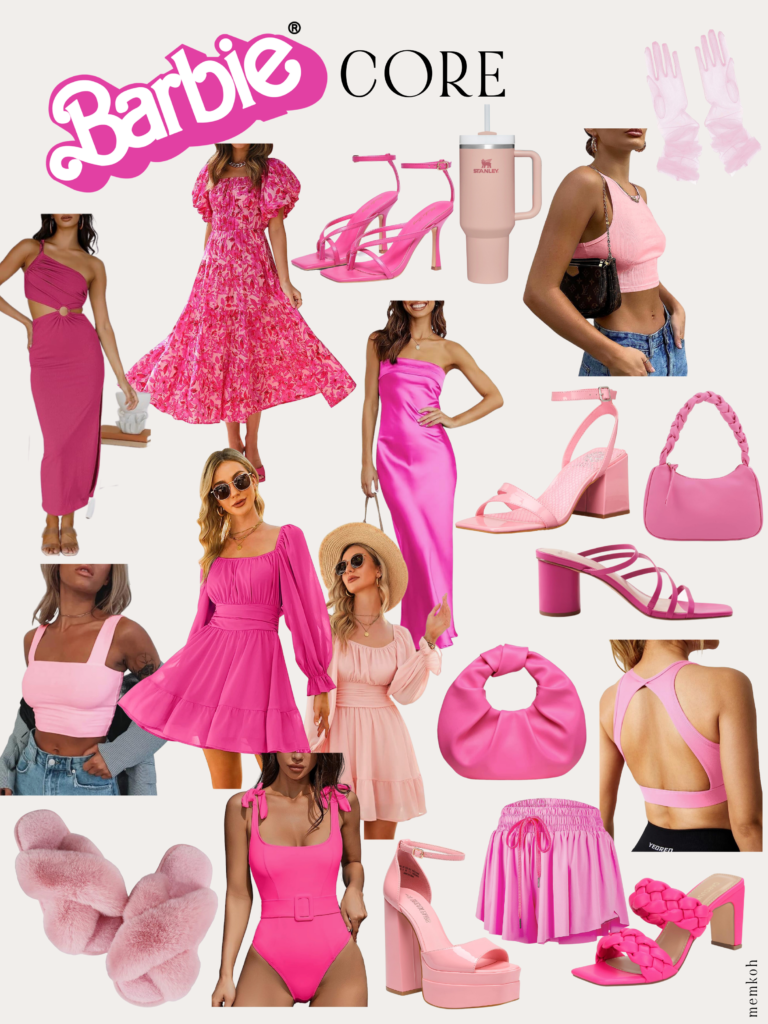 Shop the looks – Amazon selections for Barbie link has more items than shown here
Can't wait to see all your outfits.
-Memkoh
this post may contain affiliate links to compensate for the time and effort spent in putting it together. it takes about 5 hours from concept to researching items to drafting, editing and hitting publish. stores give us a little commission as a way of saying thank you for driving a sale. if you shop with our links, it will mean a lot to us and keep this blog going. thank you.